How do I accept or decline an invoice?
---
To accept or decline an invoice, you need to go to the PAYMENT page in your Project Workstream. Once there, click on the Invoices tab in your PAYMENT page. You can then view a list of all your invoices.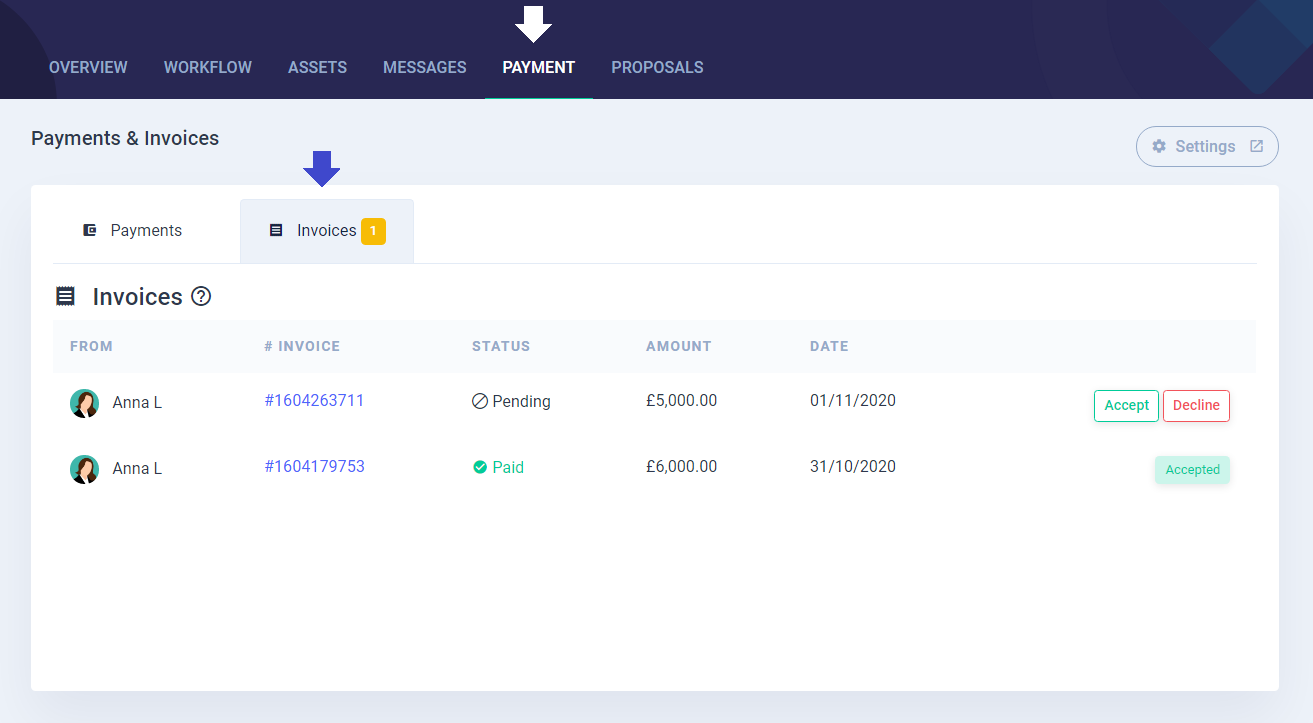 Find the correct invoice, and to its right-hand-side, click on the Accept button if the invoice is correct, or click on the Decline button if this is an incorrect invoice. In the latter case, you would need to provide a brief explanation for why you have decided to Decline the freelancer's invoice.
In accordance to our Terms of Services, if the Hirer fails to respond and/or release the funds for the invoice raised by a freelancer, the freelancer can raise a dispute which will be handled through our dispute resolution team.
Please note, from September 2019 all transactions made to, or from destination in Europe must go through the 3D Secure (3DS) process. The 3DS process provides an additional security layer for online credit and debit card transactions, allowing customers to authenticate their payments with their Issuing Bank in real time.