How do I create a new Team?
---
To create a new team, you need to follow 4 easy steps:
Step 1- Log onto your 360WORK account.
Step 2- Click on the Create a team button at the top of your account page.
Step 3- In the box provided, fill in all the required details, including a team name, whether you are a student team or an expert team, the team's field of work and expertise, the types of skills the team is showcasing, and a short description about your team. When you are done, click on the Next – Add Members button.
Step 4 – You can now add new members to your Team using email invitation to users. To do this, just type in the email address and the full-name of the person you are trying to invite in the Invite by Email box and click on ADD. Once you have sent invitations to all the people you whom you would like to be part of your Team, click on DONE - VIEW TEAM.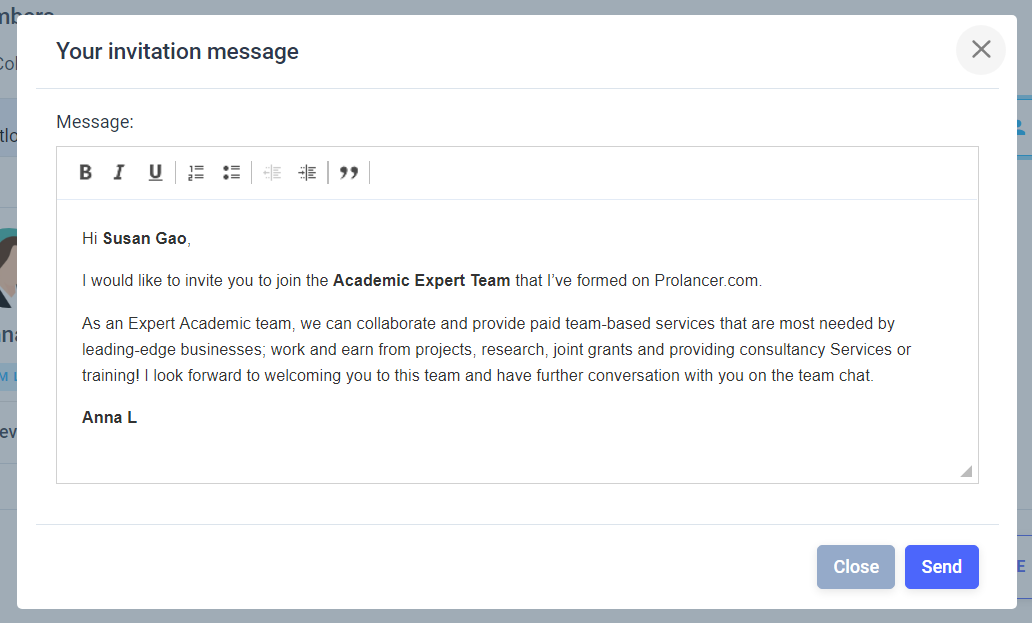 Congratulations! You are now the leader of a new team!
The invitees will receive and respond to your invitation individually.
You may receive email and/or account notifications regarding users who wish to join your Team. You can click on the individual profile of the interested user and if you feel that they are a right match for your team, you can accept their request by clicking on the ACCEPT button or reject them by clicking on the DECLINE button.