What is Project Overview?
---
The Project Overview is an overall summary of your active (i.e. in-progress) projects. It includes your project's description and summary of progress, and any files that you have previously attached for that project. It also includes any project-specific questions that you or the candidate(s) have posted and responded to prior to the project commencing.
On the right-hand-side of the Project Overview page you are able to view an Overall Progress summary box. This summary box provides you with a graphic representation of the percentage of the tasks that either need to be completed for the project, are in progress, or are already completed. You can hover your mouse over different colours represented on the graph, to see the percentage of tasks in each category.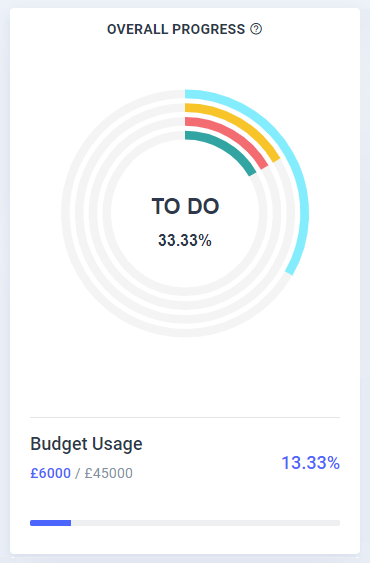 At the bottom of your summary box, you can see your overall project budget and the amount (and percentage) already spent.